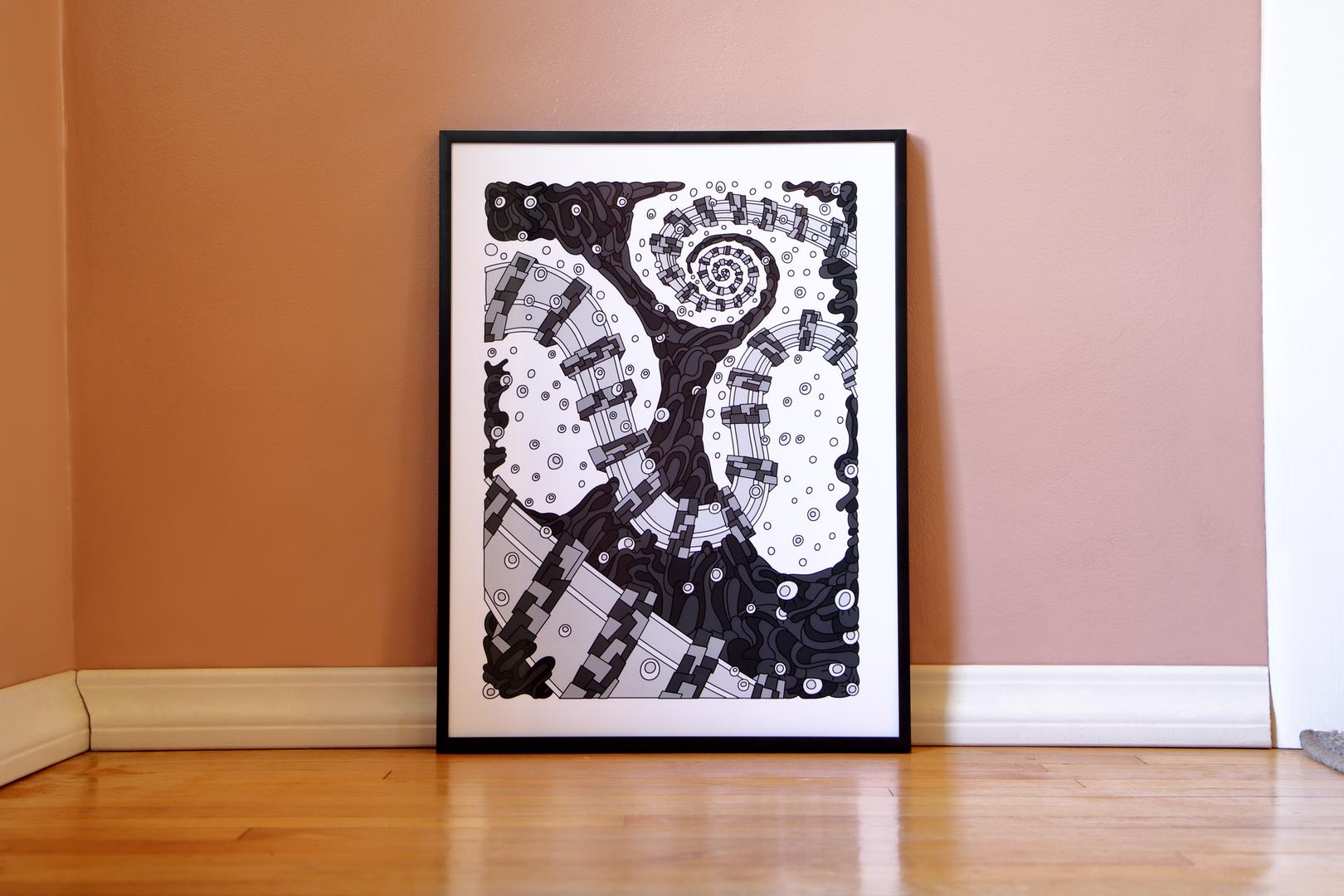 Wandering: wall art of the unusual
50 peculiar line-organisms emerge from
a parallel universe and seek a place to live.
Will you give them a new home,
or will you leave them wandering?
Features:
50 hand-drawn illustrations with various paper options to choose from.
Sizes that range from mini prints to large prints.
5 color options: black & white line art, grayscale, and 3 various color schemes.
Option to color-your-own wall art when choosing black & white line art on matte paper.
Colored pencils, pens, and markers are all suitable for the color-your-own option.
Share your colors online! #DreamRippleColoring
Suitable for all ages.