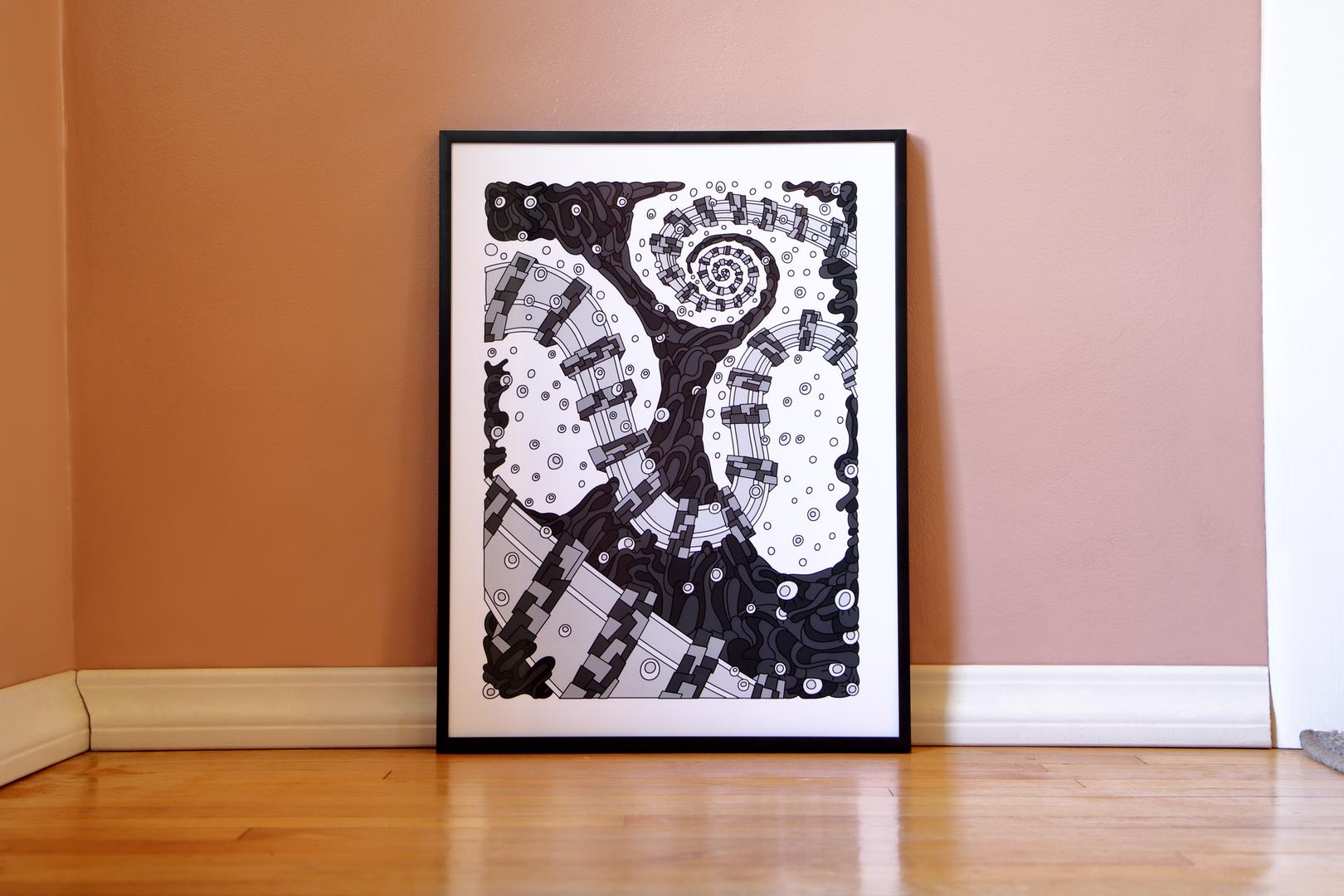 Wandering_WallArt_01_WallArt
Wandering_WallArt_02_Grayscale
Wandering_WallArt_03_VariousColors
Wandering_WallArt_04_VariousSizes
Wandering_WallArt_05_WhiteFrame
Wandering_WallArt_06_HangingFrame
Wandering: wall art of the unusual
50 peculiar line-organisms emerge from a parallel universe and seek a place to live.
Will you give them a new home, or will you leave them wandering?
Features:
50 hand-drawn abstract illustrations.
Various paper options to choose from.
Sizes that range from mini prints to large prints.
4 color options per illustration: grayscale & 3 color schemes.